THE UNITED NATIONS SECURITY COUNCIL ACTION IN THE SYRIAN CIVIL WAR: CONFLICTS OF INTEREST AND IMPASSES AMONG THE P5 AND THE CONSEQUENT LACK OF RESOLUTION FOR THE QUESTION
Keywords:
Security Council, Conflict, Syria.
Abstract
The Security Council, responsible for maintaining a peaceful global order, promotes
the discussion and implementation of conflict resolution measures that represent
threats to international security. The present work demonstrates that the impasses
and conflicts of interest between its permanent member countries in the case of the
Syrian civil war resulted in the lack of direct action of the organ and its inability to
solve the humanitarian crisis in question.
Downloads
Download data is not yet available.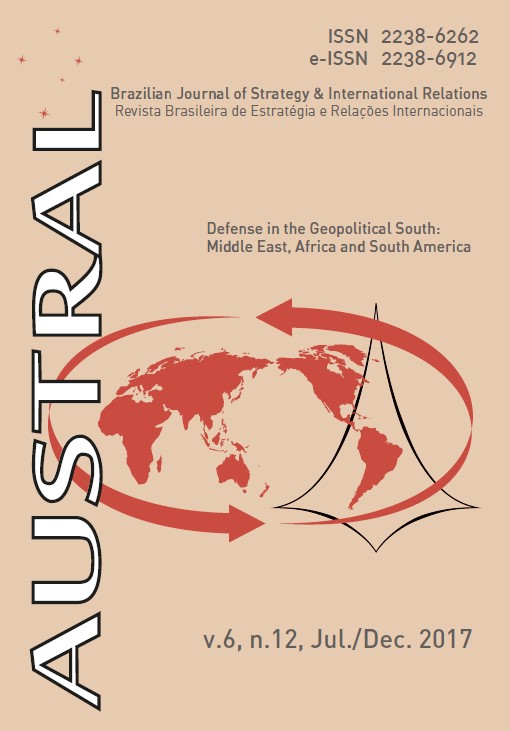 Downloads
How to Cite
Guimarães, F., & de Carvalho, P. N. (2018). THE UNITED NATIONS SECURITY COUNCIL ACTION IN THE SYRIAN CIVIL WAR: CONFLICTS OF INTEREST AND IMPASSES AMONG THE P5 AND THE CONSEQUENT LACK OF RESOLUTION FOR THE QUESTION. AUSTRAL: Brazilian Journal of Strategy &Amp; International Relations, 6(12). https://doi.org/10.22456/2238-6912.76055