SECURITY STUDIES IN INTERNATIONAL RELATIONS: EVOLUTION, APPROACHES AND CONTEMPORARY CHALLENGES
Keywords:
Security studies, approaches, post-cold war, challenges
Abstract
This article examines the growth and evolution of security studies since its emergence to the end the Cold War. Security studies as a subfield in international relations was dominated by realist approach during the Cold War. However, by the of the cold war, the concept of security was debated between the widener–deepener. Not only about the concept, but variety of theoretical approaches also emerged to challenge the traditional realist/liberal approach, such as, constructivism, critical theory, feminism, human security and postcolonialism. There were crucial differences in how these competing approaches constituted referent objects, the sectors to which security is applicable, and epistemological position as well. 
Downloads
Download data is not yet available.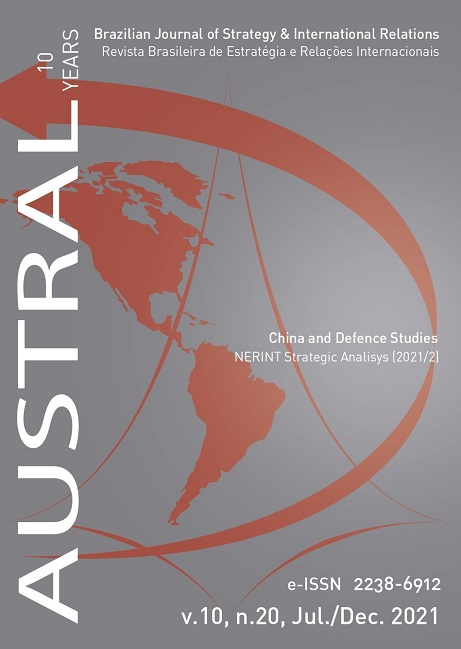 Downloads
How to Cite
Muhammad, A., & Riyanto, S. (2022). SECURITY STUDIES IN INTERNATIONAL RELATIONS: EVOLUTION, APPROACHES AND CONTEMPORARY CHALLENGES. AUSTRAL: Brazilian Journal of Strategy & International Relations, 10(20). https://doi.org/10.22456/2238-6912.117331