CHINA AND RUSSIA: THE NAVAL PROJECTION OF LAND POWERS
Keywords:
China, Russia, Naval projection
Abstract
The Russian Federation and China are large land States (the first and fourth, respectively), characterized by their configuration as land powers from a geopolitical perspective. Recently, through its development and extroversion of its economy, China has built a naval power with a world presence. Russia, on the other hand, which lost much of the naval and coastal power that the USSR had, is trying to rebuild its capacity for maritime defense and exploration of the new Arctic Route, but still with limited global projection. By analyzing the recent naval projection of these traditional land powers, the article seeks to discuss the extent to which traditional geopolitics is reaching its zenith and initiating its own overcoming
Downloads
Download data is not yet available.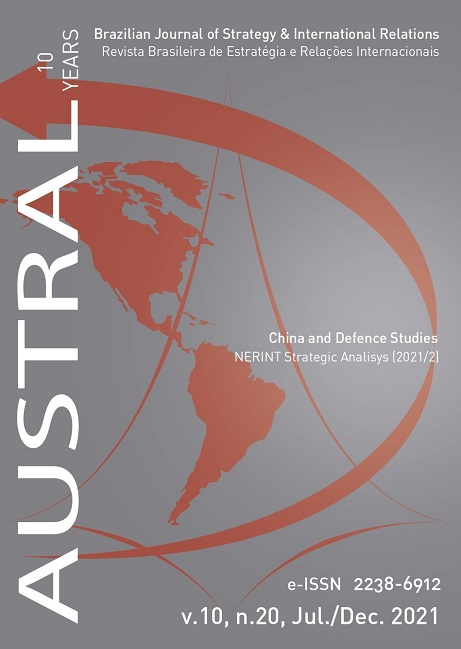 Downloads
How to Cite
Visentini, P. (2022). CHINA AND RUSSIA: THE NAVAL PROJECTION OF LAND POWERS. AUSTRAL: Brazilian Journal of Strategy & International Relations, 10(20). https://doi.org/10.22456/2238-6912.120872