REGIONS OF DISCORD: ANALYZING SUBNATIONAL INFLUENCES ON CHILE'S FOREIGN TRADE AND INVESTMENT POLICIES TOWARDS THE USA DURING CRITICAL EVENTS
Keywords:
Subnational Politics, Foreign Trade, Foreign Investment
Abstract
What explains variation on Chile's foreign trade and investment policies toward the United States? While previous studies have underscored international and country-level factors, this work focuses on how subnational economic differences lead to conflicts that shape the country's policymaking. It examines Chile's history of commercial policies toward the U.S., focusing on critical events between 1965 and 2005, finding that foreign trade and investment policy conflicts develop along regional lines during democratic periods and on issues where subnational differences in export dependence are stronger.
Downloads
Download data is not yet available.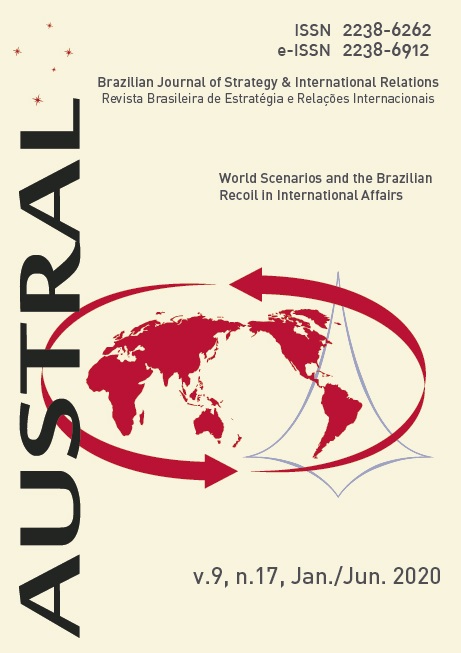 Downloads
How to Cite
Disi Pavlic, R. (2022). REGIONS OF DISCORD: ANALYZING SUBNATIONAL INFLUENCES ON CHILE'S FOREIGN TRADE AND INVESTMENT POLICIES TOWARDS THE USA DURING CRITICAL EVENTS. AUSTRAL: Brazilian Journal of Strategy & International Relations, 9(17). https://doi.org/10.22456/2238-6912.89108