TRUMP'S "DEAL OF THE CENTURY" AND THE LATIN AMERICAN RESPONSE
Keywords:
Deal of the Century, Israeli–Palestinian Conflict, Latin America
Abstract
This article seeks to analyze the turn of US foreign policy, following the election of Donald Trump as the 45th president of the United States, with regard to Palestine and the imperialist interests in the region, investigate this new deal of the century to the Israeli-Palestinian conflict. It then intends to examine US pressures on Latin American countries due to their responses to the agreement and their relations with the "State of Israel" and with the Palestinian National Authority.
Downloads
Download data is not yet available.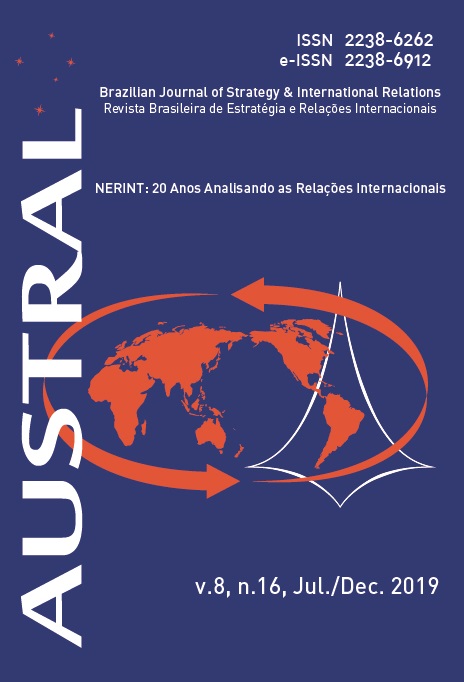 Downloads
How to Cite
González, Y. S. (2019). TRUMP'S "DEAL OF THE CENTURY" AND THE LATIN AMERICAN RESPONSE. AUSTRAL: Brazilian Journal of Strategy &Amp; International Relations, 8(16). https://doi.org/10.22456/2238-6912.93669