LUSOPHONY RISKS TO BE A HERITAGE WITH NO FUTURE
Keywords:
CPLP, Lusophony, One Belt One Road.
Abstract
The discourse regarding the value of the strategic space of Lusophony has been centered in the debate around the Portuguese language. The main goal of this article lies precisely in the study of one of the characteristics that provide geopolitical unity, the position in the "Lusophone Sea" associated with the intercontinental territorial discontinuity of Lusophony, based on the Chinese initiative "One Belt, One Road" (B&R), presented in 2013, by the Chinese President Xi Jinping. In fact, the B&R initiative has re-launched the need to study the CPLP's geopolitics, particularly from the South Atlantic center of gravity. It is time to think of the CPLP (Community of Portuguese Language Countries) as a quasi-global network space, capable of effectively sharing interests, and this must be done, also taking into account, a certain will to generate a geopolitical unity.
Downloads
Download data is not yet available.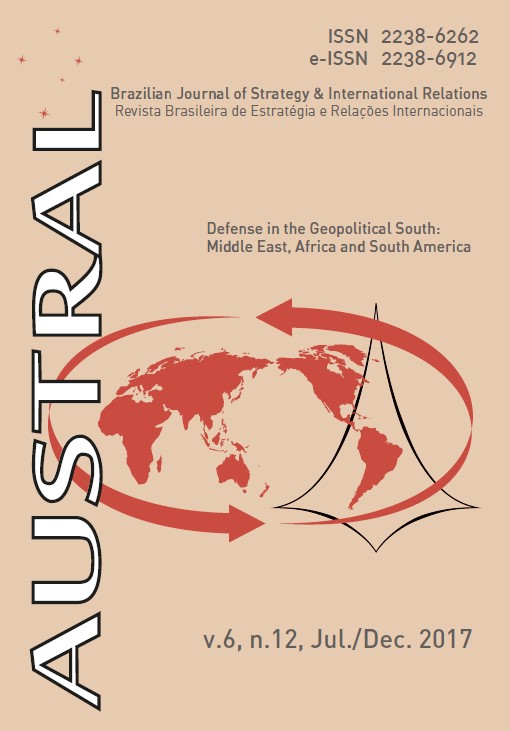 Downloads
How to Cite
Leandro, F. J. B. S. (2022). LUSOPHONY RISKS TO BE A HERITAGE WITH NO FUTURE. AUSTRAL: Brazilian Journal of Strategy &Amp; International Relations, 6(12). https://doi.org/10.22456/2238-6912.79160