THE ISLAMIC STATE (IS): AN EXCEPTIONAL CONTESTED STATE
Keywords:
Islamic State (IS), Contested States, Statehood, Recognition of States.
Abstract
Contested states are entities whose claims to statehood are challenged by the international community, resulting in a lack of de jure recognition. In 2014 the Islamic State (IS) became the latest addition to the current clutch of contested states. Its contemporaries included Abkhazia, South Ossetia, the Turkish Republic of Northern Cyprus, the Sahrawi Arab Democratic Republic, Kosovo and Somaliland. The IS's recognition deficit was worse than that of most other contested states, but like the rest it too displayed standard features of statehood. These similarities were, however, overshadowed by the profound differences between the IS state and its counterparts.
Downloads
Download data is not yet available.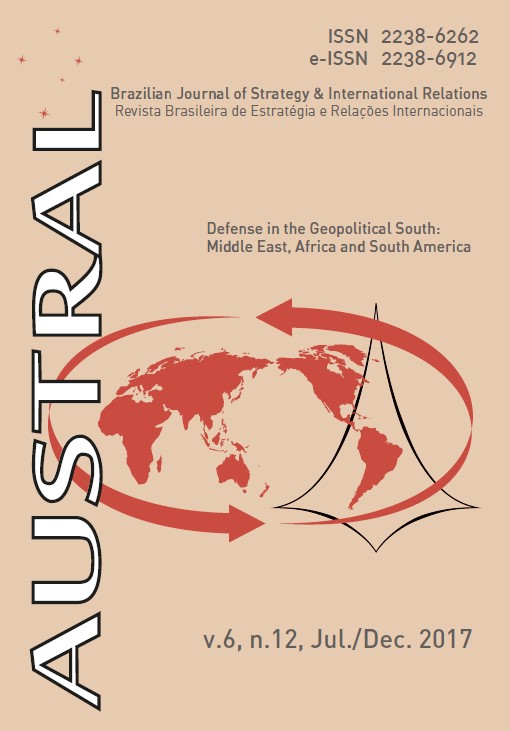 Downloads
How to Cite
Geldenhuys, D. (2018). THE ISLAMIC STATE (IS): AN EXCEPTIONAL CONTESTED STATE. AUSTRAL: Brazilian Journal of Strategy &Amp; International Relations, 6(12). https://doi.org/10.22456/2238-6912.79159