THE DRAGON EMBRACES AFRICA: CAPE VERDE-CHINA RELATIONS
Keywords:
Cape Verde, China, Cooperation, Bilateral Relations.
Abstract
This article analyses the main issues raised by the cooperation between China and
Africa. Particularly, it focuses on the guidelines of the Cape Verde-China relationship
that is in itself a durable and multidimensional one. To achieve these objectives, it is
necessary to adopt an interdisciplinary methodology, prioritizing the cross-reference
data obtained from bibliographical and documentary research, allowing a critical reflection.
Although Cape Verde enjoys political stability, which is complemented by
a climate of legal and institutional security, it is believed that China's interest in the
archipelago is mainly economic and commercial, as it serves as a logistics platform
in the African region.
Downloads
Download data is not yet available.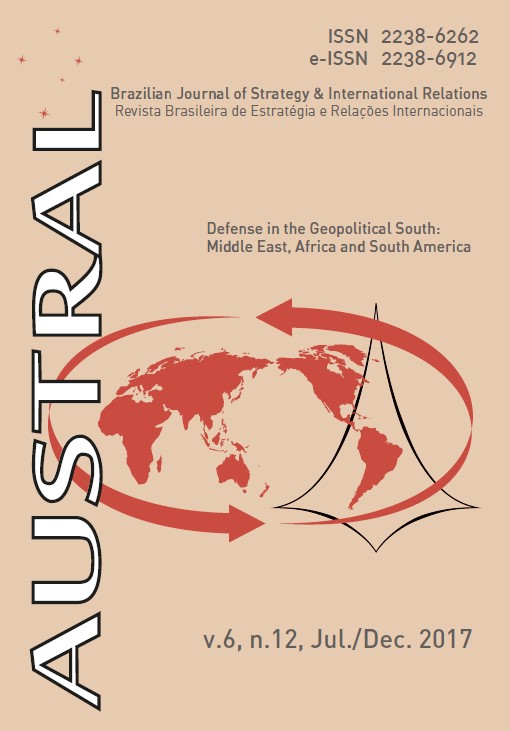 Downloads
How to Cite
Madeira, J. P. (2018). THE DRAGON EMBRACES AFRICA: CAPE VERDE-CHINA RELATIONS. AUSTRAL: Brazilian Journal of Strategy &Amp; International Relations, 6(12). https://doi.org/10.22456/2238-6912.76262