UK POLICY OPTIONS AND THE SOUTH ATLANTIC
Keywords:
South Atlantic Security, Argentina, United Kingdom Foreign Policy, role theory, Falkland Islands, economic interdependence
Abstract
This article utilises International Relations role theory to analyse a number of potential roles for the United Kingdom as an actor with vested interests in the South Atlantic. It assesses the contemporary context of the UK's trading relationship with the South Atlantic in light of the ongoing dialogue between the EU and the UK with regard to BREXIT. It also recognises the strategic realities of the South Atlantic and the UK's Overseas Territories in the region. It posits that the UK, as a strategic actor in the South Atlantic, is limited in its role choices and that the role of 'Opportunistic Partner' in terms of its relationship with Argentina, offers the most scope as the basis for future mutually beneficial trading relations to normalise further political relations between the two countries.
Downloads
Download data is not yet available.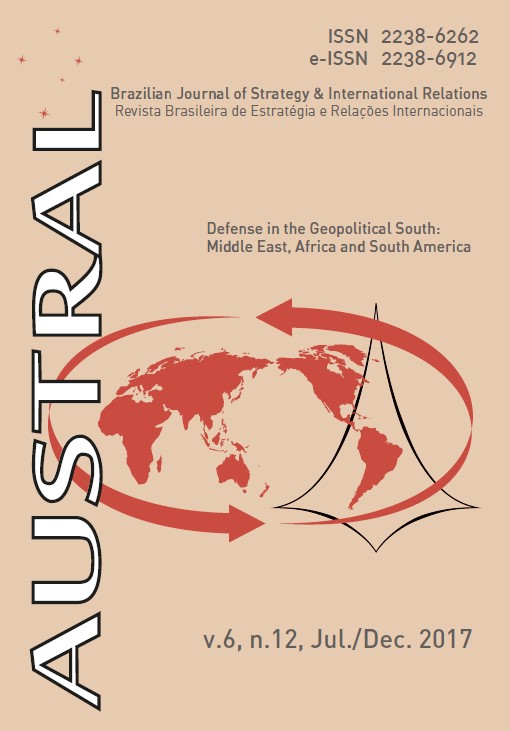 Downloads
How to Cite
Robson, M. (2018). UK POLICY OPTIONS AND THE SOUTH ATLANTIC. AUSTRAL: Brazilian Journal of Strategy &Amp; International Relations, 6(12). https://doi.org/10.22456/2238-6912.76021