THE SINO-RUSSIAN GEOPOLITICS IN EURASIA AND CHINA-USA DISPUTES: ASIA-PACIFIC-GREATER EURASIA VS INDO-PACIFIC
Keywords:
China, Russia, United States
Abstract
This article aims to analyze the main elements and processes underway in Eurasia, involving three essential actors: the United States, Russia, and China. At first, it is emphasized the importance of Eurasia as a space that has historically influenced the hegemonic disputes between Great Powers. Then, Eurasia is analyzed as a space for development cooperation, presenting the intersections of the Chinese BRI and the Russian EAEU. Last, the US approach to China is addressed, specifically the Indo-Pacific strategy. We conclude that despite the intense pressure to contain the rise of China and Russia in Eurasia, rivaling both powers is not feasible. In the current path, it will boost the cooperation between two giants, China and Russia.
Downloads
Download data is not yet available.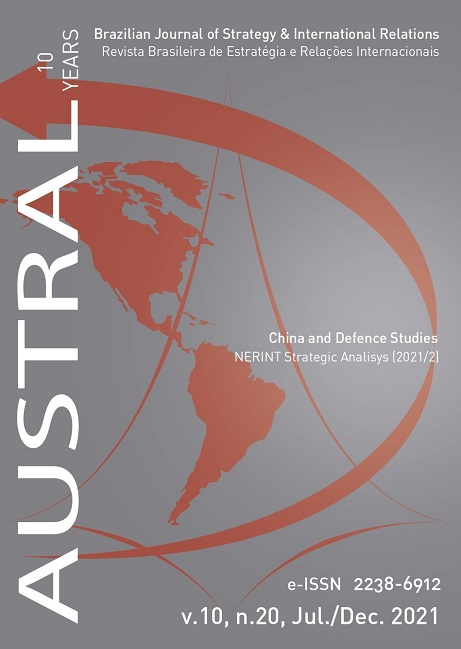 Downloads
How to Cite
Gualberto do Nascimento, L., & Cordeiro Pires, M. (2022). THE SINO-RUSSIAN GEOPOLITICS IN EURASIA AND CHINA-USA DISPUTES: ASIA-PACIFIC-GREATER EURASIA VS INDO-PACIFIC. AUSTRAL: Brazilian Journal of Strategy &Amp; International Relations, 10(20). https://doi.org/10.22456/2238-6912.117778