FAILED STRATEGY? THE LEGACY OF BARACK OBAMA'S PRESIDENCY IN THE MIDDLE EAST AND NORTH AFRICA
Keywords:
U.S. Foreign Policy, MENA, Barack Obama, George W. Bush
Abstract
The purpose of this paper is to verify whether "a failed strategy", a phrase commonly used in the literature, is an adequate description of Barack Obama's legacy in the Middle East and North Africa. Based on the selected political manifestos and actions in the sphere of diplomacy, it has been proven that the Middle East and North Africa was not a priority to the decision-makers in Washington in the years 2009–2012, unlike in the years 2005–2008. However, although President Obama did not manage to implement most of his original plans, he achieved a few significant successes, the most notable of which is the withdrawal of U.S. troops from Iraq and the conclusion of the nuclear deal with Iran. Authors seek to contextualize and explain Obama's failures and successes, arguing that using the phrase "a failed strategy" does not reflect the complexity of the problems analyzed.
Downloads
Download data is not yet available.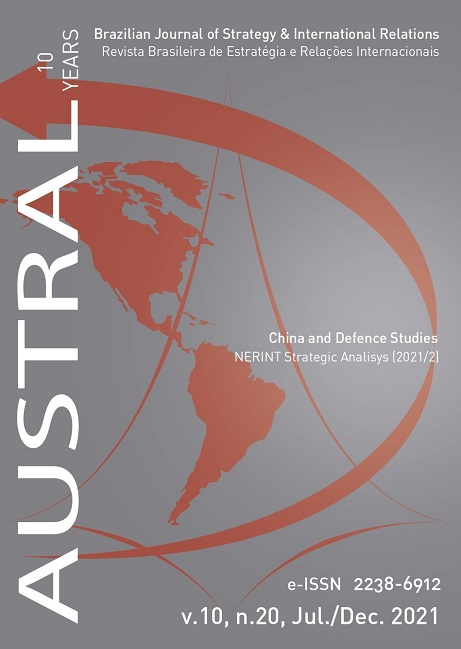 Downloads
How to Cite
Lewicka, M., & Dahl, M. (2022). FAILED STRATEGY? THE LEGACY OF BARACK OBAMA'S PRESIDENCY IN THE MIDDLE EAST AND NORTH AFRICA. AUSTRAL: Brazilian Journal of Strategy &Amp; International Relations, 10(20). https://doi.org/10.22456/2238-6912.108984