REVITALIZATION OF MARITIME SILK ROAD BASED ON THE SECURITY IMPLICATIONS AND COOPERATION
Keywords:
Revitalization, Silk-road, Maritime Silk-road
Abstract
The revitalization of the Silk Road as a trade route, cultural exchange, religion, science and civilization based on the "Maritime Silk Road" (MSR) is the focus of strategic studies and international relations. ASEAN countries, including Indonesia in the MSR route and the contestation of the United States and China who are fighting for dominance in the Indo-Pacific region, face challenges and opportunities. The results of this research, which uses a normative approach, show that the revitalization of the MSR may give positive impacts to China's foreign affairs for the good interaction and communication among people by economic trade.
Downloads
Download data is not yet available.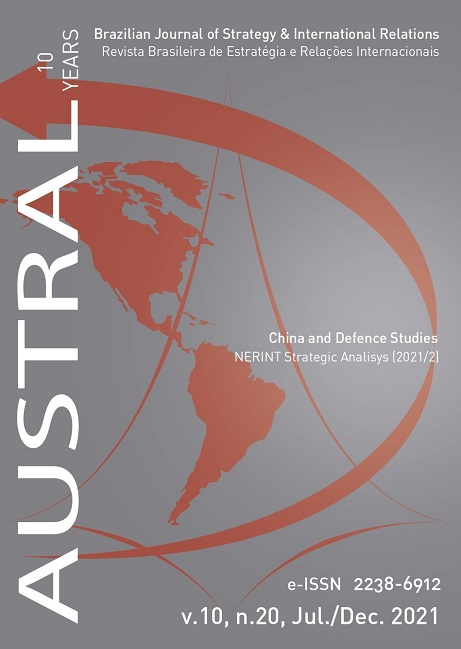 Downloads
How to Cite
Akib, H., Syaefullah, L., & Abdul Gani, H. (2022). REVITALIZATION OF MARITIME SILK ROAD BASED ON THE SECURITY IMPLICATIONS AND COOPERATION. AUSTRAL: Brazilian Journal of Strategy &Amp; International Relations, 10(20). https://doi.org/10.22456/2238-6912.108771